Good morning, my friends! As you know, I'm currently on vacation in Italy with Matt! We will have limited access to the internet (apologies for delayed responses to email and comments) and want to maximize time to hit the sights, so I thought it would be fun to set up a couple guest posts from friends while I'm away. Today's guest post for simple Oatmeal Breakfast Ideas comes courtesy of my blogger buddy Julie! Julie and I have become good friends through our blogs over the past couple years so if you don't already read her blog, you'll probably recognize her from some of my old posts.
Julie is hilarious, super sweet, and I want to hire her to be my personal hair stylist (she did my hair in the middle photo above). Her blog is filled with quick recipes, fun adventures, and – my favorite – an arsenal of awesome Pinterest-style workout graphics. She's the queen of them and has inspired the ones I've made myself! Take it away, Julie!
Hi there fANNEtastic folks! My name is Julie and I blog over at Peanut Butter Fingers, a lighthearted blog that follows my life as I strive to exercise regularly, eat (mostly) healthy and enjoy life with my husband, Ryan, and our slightly insane dog, Sadie.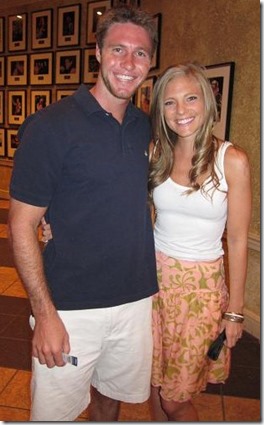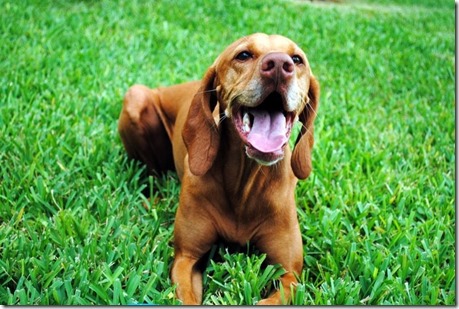 I live in Florida and work as a blogger, freelance writer and personal trainer (<—a recent development!) and frequently update my blog with super-sweaty workouts, simple recipes and random musings. When Anne approached me to write a guest post on her blog, I jumped at the chance to share some of my favorite simple oatmeal-based breakfast recipes with you guys!

One of my favorite aspects of Anne's blog is, without a doubt, her fabulous recipes, so sharing some of my go-to morning meals with you guys in this post sounded like a fun idea since her blog often features lots of fun food ideas.
—
Simple Oatmeal-Based Breakfast Ideas
If you're a fan of pancakes but always feel hungry within 2.5 seconds of eating them for breakfast, I think you might enjoy my banana bread protein pancakes!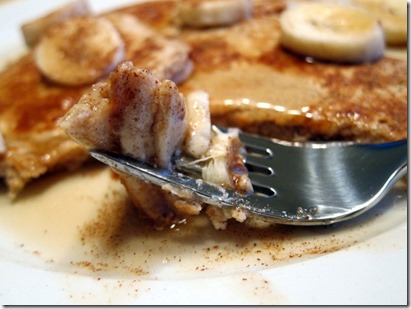 They're made with oats, cottage cheese (I promise you cannot taste it), egg, banana and spices and keep me full for hours! They're definitely a favorite in our house.
If you like to prepare meals to enjoy throughout the week to alleviate some of the madness that can occur in the morning when you're trying to assemble breakfast and rush out the door to work, baking a big batch of banana pecan coconut baked oatmeal ahead of time is a great way to have breakfast ready to grab 'n' go!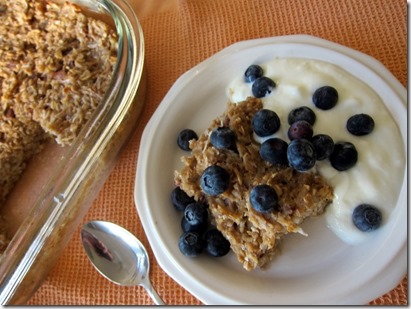 My family requests this breakfast whenever I come to visit!
Continuing on the oatmeal theme, if you love overnight oats and adore peanut butter as much as I do, my peanut butter oatmeal cookie dough overnight oats are easy to make and remind me so much of oatmeal peanut butter cookie dough.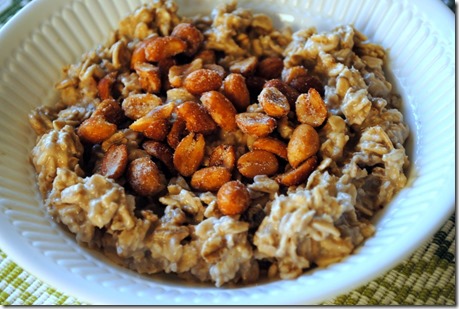 Just prep them the night before and enjoy a super simple morning meal that tastes like dessert!
Questions of the Day
What is your favorite simple breakfast?
What is your favorite breakfast that incorporates oatmeal in some way?
—
This is Anne popping in to say a big thanks to Julie for her fun breakfast ideas! And as for the questions – you guys know my favorite breakfast as of late is either my High Protein & Flour-Free Breakfast Pancake or my quick and easy cottage cheese breakfast bowl. As far as breakfasts that incorporate oatmeal, my Pumpkin Pie Oatmeal will always be #1.